Customized Learning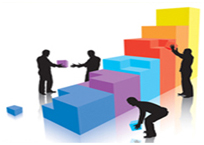 Customized programs play a big role in the implementing of new concepts in the Class Room as well as Corporate industry.
Aspiring participants are usually required to attend in Workshops, Crash Programs, Academic syllabus, and corporate requirements over the program in order to learn about any new information or techniques they can implement as soon as possible.
Workshops are brief intense courses, seminars or a series of meetings emphasizing interaction and exchange of information among a usually small number of Educators from the Colleges.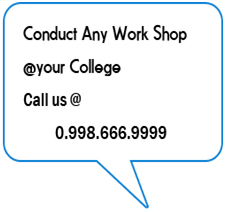 For Corporate's, A tailor cut program is designed by Industry Experts based on the requirement proposed. Utmost care is taken care while designing the required format of the Program. AnalyticStash has emerged as a destination for many clients to deal with Services as well as Training sessions and got into the likes of many noted Clients like HP; UNISYS; SSAANDCO, FISERV, CAREINDIA etc., we give services to our esteemed clients with a Motto – "We grow, while you grow".
For any queries, contact us at info@analyticstash.com
For individual Training Participants, who wish to quick start the Program and have it within your time limits, specially designed for participants who want to make a leap in their careers as soon as possible as well as those participants who are from far away regions can make use of this service to the most. We have participants participating from all over the country as well as International Participants as well.
We shall provide you the best Training Practices and ensure you get benefitted out of the same from our experienced consultants.
For value added services as it is a short stay, we value your time. You can avail the Boarding and Lodging assistance facility providedby AnalyticStash at your own choice on options and pay these accommodation centers directly. The best service for you will be 24/7 Lab facility during your Training period with us in the stay. And apart, you shall have a guide to help you out with your needs in the city. You need to register with us before hand for the Services