About AnalyticStash
AnalyticStash is a leading Indian owned Business Intelligence - Data Warehousing, Data Mining & Modeling – Research, Development, and Training& Consulting Firm.
The word AnalyticStash itself sounds like telling others how best we are at your reach. That is even the sole purpose of this team of Industry Expert Consultants.
AnalyticStash is a Network of both Young & Experienced Consultants.
AnalyticStash is a solution based Research Analytics Centre at Bangalore, the IT-BT Hub in India.
AnalyticStash mainly focuses on using Market Research & Retail Analytics, Financial Analytics, Clinical Analytics; Social Media & Web Analytics help clients improve their sales and profitability. We bring together the latest from the field of research mathematics, experience of successful clients, the power of analytics and high tech computers to deliver practical and simple solutions to clients. Our ability to communicate with clients across the globe through strategy consultants located locally while leveraging the skilled professionals located in India allow us to deliver high quality research analytics to clients across the globe at a reasonable cost.
Our technical and analytical skill sets lie in the above mentioned areas of technical/Programming needs.
AnalyticStash has been providing analytical and consulting services to clients in India, UK & US since 2007. We have acquired an extensive expertise in reporting, forecasting, inventory management and various other analytics.
AnalyticStash - BUSINESS INTELLIGENCE & BUSINESS ANALYTICS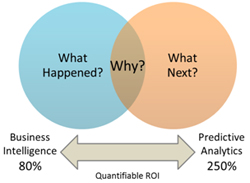 We initially started up working on our projects helping one another at our respective workstations. In our analysis at Workstation, we found that most people are not up to the marked level of requirement at the workplace. They really don't know how their job suits them best and how to apply for the right application. So they end up with getting bound to some common practices. This motivated us to start a Centre guiding people right from discovering their career till their success at their job in the field of Business Intelligence. We want to extend out help to as many people as we can in finding their careers in Data Warehousing, Research Analytics & Business Intelligence.
Our goal is to help as many people as we can and bridge the gap in the current Industry by imparting quality training to more Data Warehousing, Research Analytics & Business Intelligence professional aspirants.
We –AnalyticStash team is a network of people...
Industry Experts in teaching.
Working professionals, who achieved success in their careerHaving sound knowledge in Consulting
"We understand you better than anyone else" - because we are one among you.